I do love badass female leads, but please note that I don't mean stereotypical action movie emotionless I-solve-all-conflicts-with-violence cardboard types. If that's the kind of character you're looking for, this list isn't for you. I mean characters who make mistakes, don't always know what to do and aren't good at everything but still kick ass. They fail and suffer, but they get up and keep going. They don't give up when others would. That's my kind of badass.
Here is a list of books with such badass women in the order in which I've read them. All book covers below include alt-text.
1. Autonomous - An Exciting Near Future Cyberpunk Novel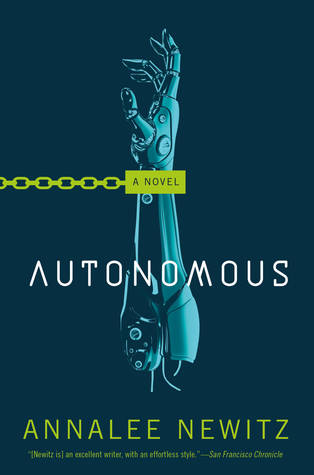 In a world of indentured service and patented pharmaceuticals unavailable to the poor, Jack is an anti-patent pirate who reverse engineers drugs, shipping them all over the world in her submarine. One day, a drug she's made turns out to be highly addictive and deadly. An agent and a bot are sent on a hunt for her, while Jack is trying to make it right.
Read my review or get the book at Amazon, Barnes&Noble, Apple Books and other bookstores.
2. Atlas Alone - Space Travel, Mystery & LitRPG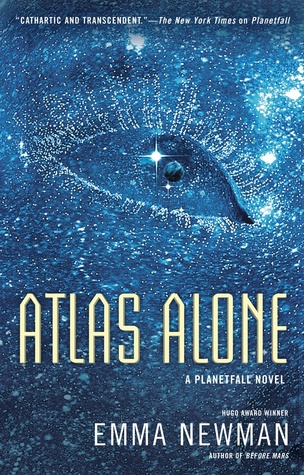 Six months after she left Earth, Dee is struggling to manage her rage toward the people who ordered the nuclear strike that destroyed the world. She's looking for those responsible while trying to untangle the mysterious events happening on her ship.
Like all the books from the 'Planetfall' series, this one can be read as a standalone, but the events pick up right where 'After Atlas' ended, and some of the characters are the same, so you might want to read it first.
Read my review or get the book at Barnes&Noble, Amazon, Apple, Kobo, Google Play and other bookstores.
3. The Light Brigade - Ingenious And Mind-Bending Military Sci-Fi Thriller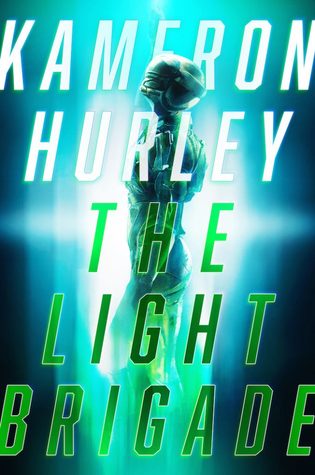 Soldiers in the corporate corps get busted down into light to travel to and from interplanetary battlefronts. Everyone is changed by what the corps must do in order to break them down into light. Those who survive learn to stick to the mission brief — no matter what actually happens during combat.
Dietz, a fresh recruit in the infantry, begins to experience combat drops that don't sync up with the platoon's. And Dietz's bad drops tell a story of the war that's not at all what the corporate brass want the soldiers to think it is.
Read my review or get the book at Amazon, Barnes&Noble, Apple, Google Play, Kobo and other bookstores.
4. Parable Of The Sower - Violent Near-Future Dystopia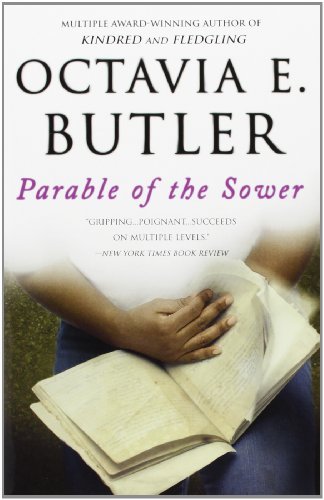 When global climate change and economic crises lead to social chaos in the early 2020s, California becomes full of dangers, from pervasive water shortage to masses of vagabonds who will do anything to live to see another day. Fifteen-year-old Lauren Olamina must make her voice heard in order to protect her loved ones from the imminent disasters her small community stubbornly ignores. But what begins as a fight for survival soon leads to something much more: the birth of a new faith... and a startling vision of human destiny.
Read my review or get the book at Amazon, Kobo, Apple, Barnes&Noble and other bookstores.
5. The Imaginators - A Fast-Paced Sci-Fi Fantasy Novella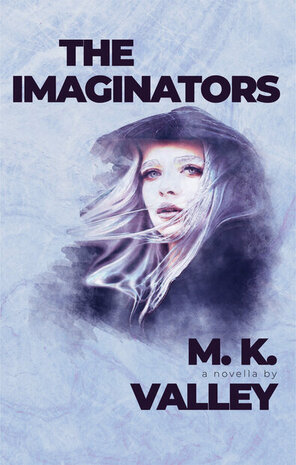 Andria del Scorpio traded her crown for a sword. Being an Assassin on Ares might mean rubbing elbows with the filth of the Infinite Universe, but at least she's free. Her ability to imagine is perfectly suited to kill, and all Andria has to do is bag the prize money and consider the next Contract on the list. But when her freedom hangs in the balance, she's ready to pay any price to preserve it.
Read my review or get the book at Amazon.
6. Foxhunt - A Striking Solarpunk Adventure With A Queer Cast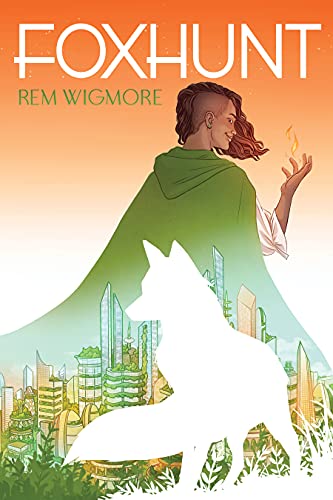 In a lush solarpunk future, plants have stripped most of the poison from the air and bounty hunters keep resource hoarders in check. Orfeus only wants to be a travelling singer, famed and adored. She has her share of secrets, but she's no energy criminal, so why does a bounty hunter want her dead?
Read my review or get the book directly from the publisher (indie small press Queen of Swords) or at Amazon.
7. Child Of Etherclaw — Exciting YA Cyberpunk Thriller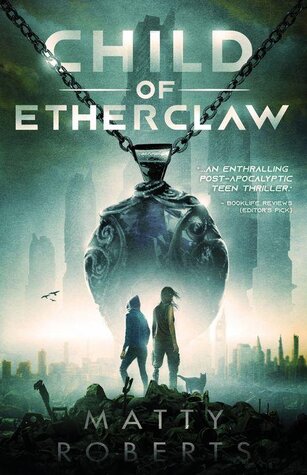 The bonds of family go well beyond blood, but can those bonds hold when the blood itself carries a devastating secret?
Fenlee's opal necklace had always radiated a certain warmth since her mother's death. But now, at sixteen, her world begins to unravel as the stone sparks to life, revealing itself to be an otherworldly artifact of untold power.
Read my review or get the book at Amazon, Barnes&Noble, Apple and other bookstores.
8. A Closed And Common Orbit — Kind, Character-Driven Sci-Fi With Cyberpunk Elements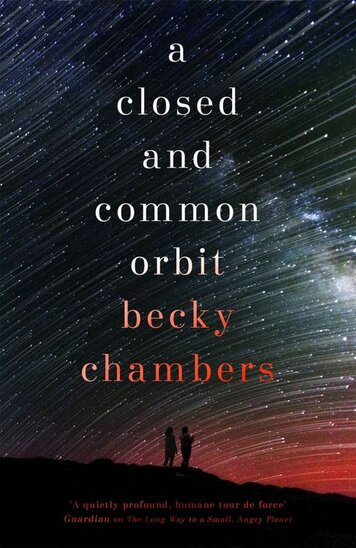 Lovelace was once merely a ship's artificial intelligence. When she wakes up in an new body, following a total system shut-down and reboot, she has to start over in a synthetic body, in a world where her kind are illegal. She's never felt so alone.
But she's not alone, not really. Pepper, one of the engineers who risked life and limb to reinstall Lovelace, is determined to help her adjust to her new world. Because Pepper knows a thing or two about starting over.
This is book 2 in the Wayfarers series. It's a standalone that shares a few characters with The Long Way To A Small, Angry Planet. It's better to read The Long Way... first, but I think the book will also make sense on its own.
Read my review or get the book at Amazon, Kobo, Apple, Barnes&Noble and other bookstores.
As a bonus, let me plug in my own book, where one of the protagonists is a real badass too!
(Bonus #9) Entanglement — A Dystopian Sci-Fi Thriller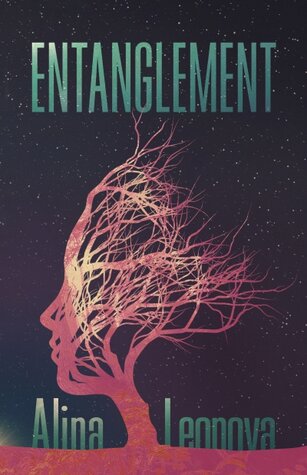 Vietra was only trying to stop a murderer. Devastated by a cruel punishment she didn't deserve, she sets out on a dangerous journey to free herself, but a frightening darkness she discovers within threatens to push her over the edge.
You can read Vietra's first chapter or get the book at Amazon, Smashwords, Kobo, Apple, Barnes&Noble, Scribd and Gumroad.
Featured image made by AI called DALL·E 2.