Andria del Scorpio traded her crown for a sword.

Being an Assassin on Ares might mean rubbing elbows with the filth of the Infinite Universe, but at least she's free. Her ability to imagine is perfectly suited to kill, and all Andria has to do is bag the prize money and consider the next Contract on the list.

When an illegitimate Contract goes according to plan, everything goes wrong for her and her partner. They have a month before they're put on trial and chained for murder. As time runs out and unlikely alliances form, Andria's ready to pay whatever price to preserve her freedom.

But as forgotten nightmares surface and the demon who made her forfeit her crown for the life of a murderer crawls out of the shadows, one thing becomes clear. The past won't haunt you only if you kill it.

And no one's better at killing than her.
The image below includes alt-text.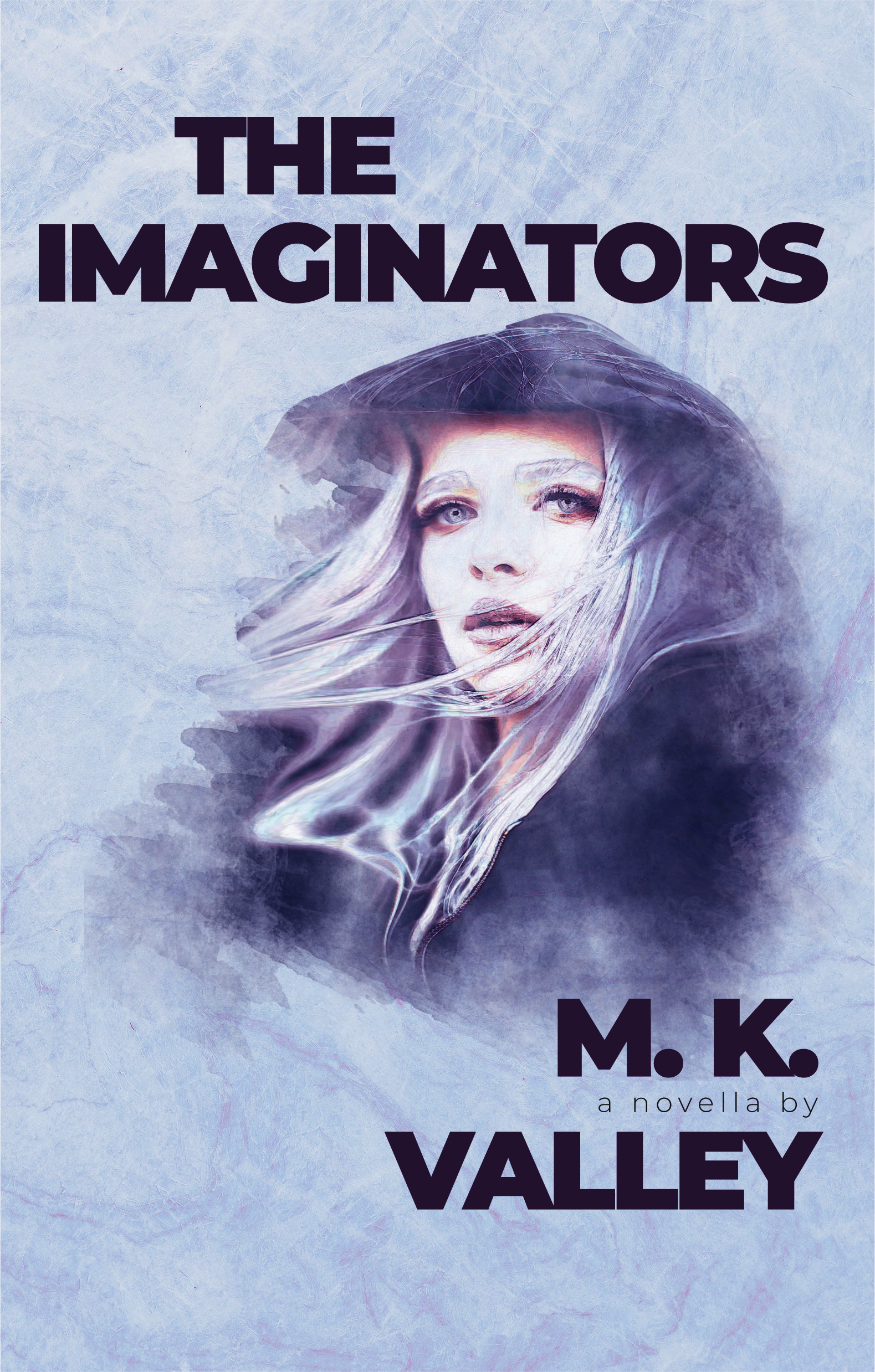 This is a fast-paced and intense sci-fi fantasy thriller set on several planets. It is a novella, so it's a quick read.
Characters
Andria is the protagonist, and she is a complex and compelling character. As the story progresses, the motivations behind her actions as well as her demeanor start making sense as the reader learns about her past. She's pretty badass too, as you would expect of an assassin. Other characters felt real as well, even though we only get to know the bare minimum about them.
Plot
The plot is intriguing and filled with fast-paced action. After the characters find themselves in a dire situation with their lives hanging in the balance, they try to find out who has set them up. Trouble follows them around and nothing ever goes as they plan.
World-building
The world created by M.K. Valley is quite alluring. Since it's a pretty short novella, there is just enough world-building for the story to make sense. It's not extensive (which is natural for this length of a story), but it felt tangible. I also think that since it's just the first story in the series, more might be revealed in the next books.
Impressions
I enjoyed the book and the writing. There was non-stop action and the protagonist's emotions were running high all the time, both because she was in constant danger and because she'd been through a lot in her life, and dealing with this baggage was taking its toll. It was a bit too intense for me, I would appreciate a breather, a moment of peace, but that's just a personal preference. The story was full of adventures, but the mood was rather dark.
You might enjoy The Imaginators if you like intense fast-paced thrillers, badass female protagonists and are looking for a short read.
You can get the book on Amazon.
Check out my interview with the author M.K. Valley!
The author
M.K. Valley is the alter ego of an avid reader whose last name doesn't roll off the tongue and dreams of being a writer. She's dreamt about it ever since she was a little girl. Now she's not as young, but she's still dreaming, conjuring up worlds in various genres. She's written short stories, epic fantasy, even rom-coms.
Check out her website, Facebook, Twitter or Goodreads.
Featured image by intographics.