In 2020, I read some mediocre, some good, a few great and a couple of amazing books. These are the ones I feel comfortable recommending you.
The truth is, I only started this project in November 2020, and before that, I didn't keep track of the books I was reading. Most of them were written by men anyway, and that's not what this website is about (even though I'm pretty sure I discovered Adrian Tchaikovsky, who definitely deserves to be at least casually mentioned in brackets :). So, essentially, this post is a summary of the books I read and reviewed in the last few months: these are the ones I've enjoyed most.
All the images below include alt-text.
1. The Fifth Season by N.K. Jemisin (The Broken Earth #1) - A Dystopian Science Fantasy
This is one of the most original books I've ever read and one of the most exciting discoveries of the entire year.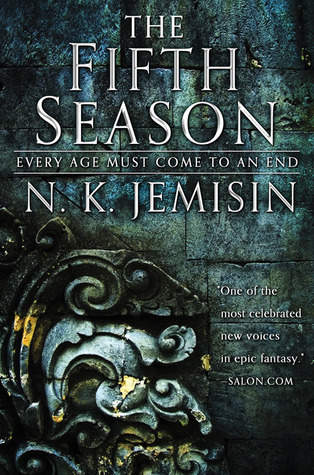 A layered, complex world filled with unique details, creatures and powers. Compelling and flawed black protagonists, including a badass female one. Some LGBTQ+ characters and a non-monogamous relationship. Some real-life issues like discrimination and exploitation and a captivating plot all wrapped up into a dazzling epic story that will keep you on the edge of your seat.
Check out my review, the book on Goodreads or Amazon.
2. The Obelisk Gate (The Broken Earth #2)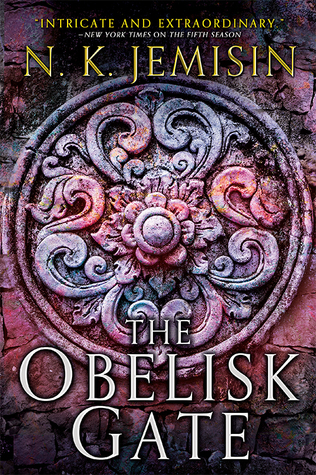 A slower-paced, but still enjoyable second book of the trilogy. It continues to explore tough subjects, uncovering many of the mysteries set up in the first book and delivering on the complexity and originality of the world and everyone in it.
Check out my review, the book on Goodreads or Amazon.
3. The Stone Sky (The Broken Earth #3)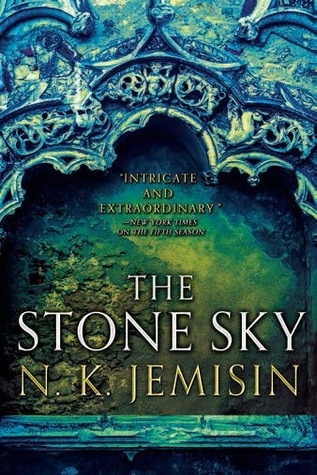 The final book in the trilogy, a delightful mix of dystopia, fantasy and biopunk and an epic ending to the outstanding series. Check out my review, the book on Goodreads or Amazon.
Yep, the first three books on the list are actually a trilogy, but what can I do if N.K. Jemisin completely blew my mind with her creativity, originality and talent? Discovering her books was one of the most significant events on my reading journey in 2020.
If you haven't read N.K. Jemisin's books yet (though she's a contemporary fenomenon), check them out.
True, even though the trilogy is entertaining and captivating, it's also loaded with a heavy and heartbreaking message, and the characters suffer a lot. These are the books that make you think about the real-world problems while taking you on a strange and exciting journey in an intricate and fascinating world.
4. The Lathe Of Heaven - A Mind-Bending Dystopian Novella By Ursula Le Guin
Classic sci-fi by the great Ursula K. Le Guin. It tells the story of George Orr, a man who believes that his dreams influence reality. As he tries to solve this problem with the help of the psychiatrist William Haber, the world around them becomes more and more bizarre.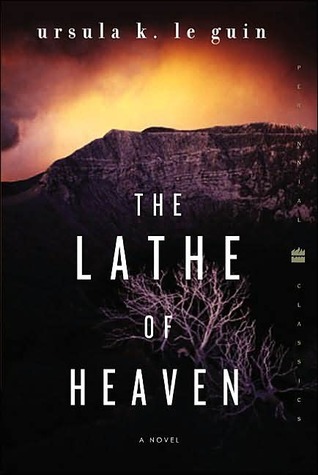 If you like to be masterfully confused by the author and taken on a journey through a surreal, ever-changing world while trying to answer some fundamental questions about the nature of good and evil, you are likely to enjoy the book.
Check out my review or the book on Goodreads.
5. Fortune's Pawn - A Light Space Opera And Romance By Rachel Bach
If the previous books seemed like too much, and you are looking for a light and entertaining read without underlying messages to take your mind off the real world, this might be the action adventure novel for you!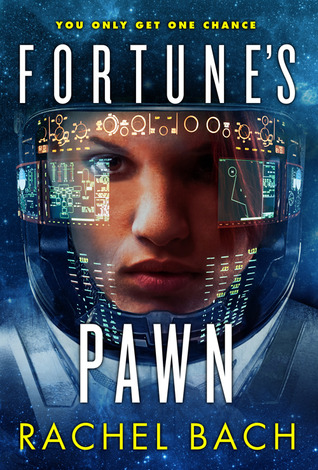 The book tells the story of Devi, a mercenary soldier who starts working on a space ship with a bad reputation to advance her career. The diverse crew consisting of people and aliens embarks on various space adventures, visits several planets and gets into a lot of trouble. There are quite a lot of action scenes where Devi and her partner slash, hack and shoot aliens and sometimes people.
Check out my review, the book on Goodreads or Amazon.
I hope you've just found at least one book to read! Stay tuned for more lists, recommendations, reviews and author interviews.