Separated from her family and her homeland, Mæve Faolái struggles to navigate her new life in the Palace of Light. With the cruelty of her abductors, and the lecherous advances of a Crown Prince lurking around every corner, she longs for freedom and to find her parents.
But once Mæve learns the vile truth involving the Azantium exploitation of the Lumani's sacred chrysillium trees, she shares these secrets with a Lumani man in the woods. When things take an unexpected turn, Mæve finds herself caught between a forbidden love and a burgeoning rebellion as she awakens a part of herself long forgotten.
An enchanting blend of adventure and lore, sacred trees and found family, The Chrysillium Tree is an adult fantasy story about the struggle for freedom amidst tyranny and remembering forgotten magic.
The image below includes alt-text.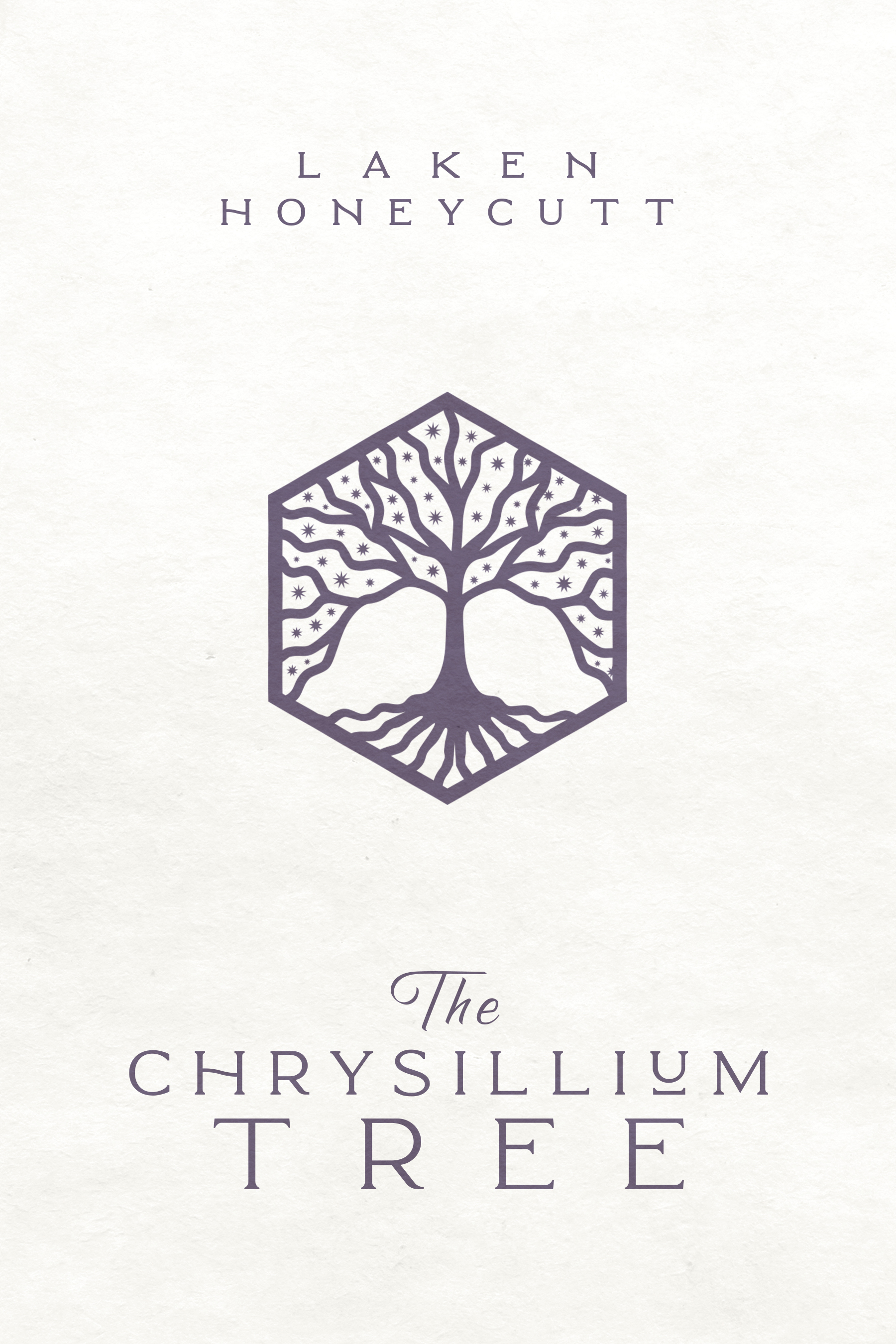 I'd like to preface this review by saying that I've been interested in The Chrysillium Tree for a while. I've been following the author Laken Honeycutt on Twitter, and whenever she shared a snippet of her novel, I was enchanted by how poetic it was. Even with a few lines, Laken managed to create magical atmosphere that invited me to get lost in her spellbinding world. I was waiting for this book to get published, and I was absolutely thrilled when Laken shared an ARC with me. I dove into the novel immediately, and I wasn't disappointed!
Characters
The book is filled with fascinating characters. Mæve is an endearing and compelling protagonist who has a few tricks up her sleeve. Watching her arc was exciting, and rooting for her was easy. The antagonist was intriguing in her own way, and all the side characters felt real, well-developed and unique. There were a lot of characters I really enjoyed.
World-building
The world-building is absolutely fascinating! The world felt so real, and at the same time, so magically different. There is lots of interesting lore, different types of magic, gods, mystical creatures, various forces at play, political powers - so many exciting details. I really loved exploring this world, and I feel there might be more to be discovered if the author wrote a sequel.
Plot
The plot is straightforward, captivating and filled with adventure. It kept me engaged all the time, and I reached for the book whenever I had a moment, curious what would happen next. There is also a sweet romance sub-plot that I enjoyed.
Writing
The writing is beautiful and atmospheric, yet clear and easy to read. It was a pleasure!
Impressions
I loved everything about The Chrysillium Tree! The alluring world, exciting events and likeable characters, the overall atmosphere created by beautiful imagery, lore and the author's writing style. It is a kind book that left me in a good mood, even though there were painful and bloody moments, loss and killing. It explores colonialism and oppression, as well as the relationship between humans and nature while telling an exciting story.
You might enjoy the book if you like fantasy adventures, lore and books that are uplifting even though they have their heavy moments.
You can get The Chrysillium Tree at Amazon, Kobo, Thalia, Barnes&Noble and other retailers.
Read my interview with the author Laken Honeycutt!
The author
Laken Honeycutt is a fantasy author weaving stories from the sanctuary of her forest home in historic New England. Enamored by the stars and with a deep connection to nature, Laken's work often includes celestial wonders and the natural magic of forests. She is also an avid reader who enjoys hiking, surfing, biking, trail running, and kayaking.
Check out her website, Twitter, Instagram, Amazon or Goodreads.
Featured image by thommas68.