I've read and reviewed all the books on the list, and I can wholeheartedly recommend them. They are quite different, representing various subgenres with different takes on the dystopian theme, so I hope all the fans of the genre will find something that will satisfy their tastes. Some of the books belong to series - I'll mark them. I will use the descriptions that the authors or their publishers use on their sales pages, since I believe there is no point in trying to do it better than them. The books are presented in the order in which I've read them.
All the images below include alt-text.
1. The Fifth Season — Enchanting Dystopian Science Fantasy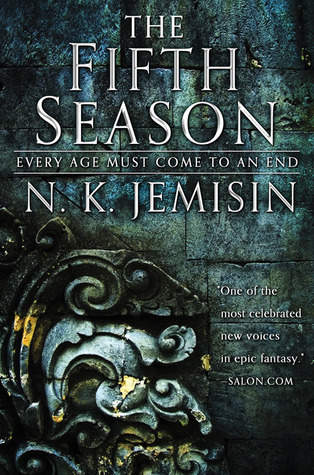 This is the way the world ends... for the last time.

A season of endings has begun. It starts with the great red rift across the heart of the world's sole continent, spewing ash that blots out the sun. It starts with death, with a murdered son and a missing daughter. It starts with betrayal, and long dormant wounds rising up to fester. This is the Stillness, a land long familiar with catastrophe, where the power of the earth is wielded as a weapon. And where there is no mercy.
First book in a trilogy.
Read my review or by the book at Amazon, Barnes&Noble, Kobo, Apple.
2. The Lathe Of Heaven - A Mind-Bending Dystopian Novella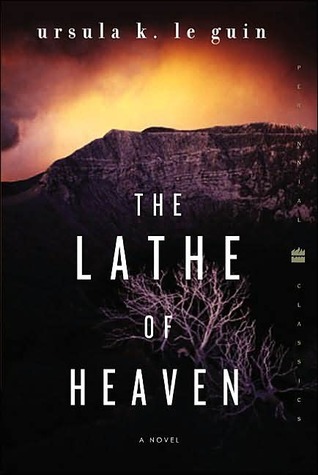 George Orr is a mild and unremarkable man who finds the world a less than pleasant place to live: seven billion people jostle for living space and food. But George dreams dreams which do in fact change reality - and he has no means of controlling this extraordinary power.

Psychiatrist Dr William Haber offers to help. At first skeptical of George's powers, he comes to astonished belief. When he allows ambition to get the better of ethics, George finds himself caught up in a situation of alarming peril.
Read my review or buy the book at Amazon, Barnes&Noble, Kobo, Apple.
3. After Atlas - A Captivating Cyberpunk Mystery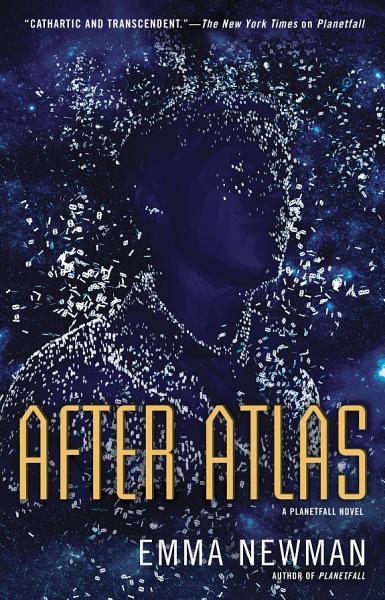 Gov-corp detective Carlos Moreno was only a baby when Atlas left Earth to seek truth among the stars. But in that moment, the course of Carlos's entire life changed. Atlas is what took his mother away; what made his father lose hope; what led Alejandro Casales, leader of the religious cult known as the Circle, to his door. And now, on the eve of the fortieth anniversary of Atlas's departure, it's got something to do why Casales was found dead in his hotel room—and why Carlos is the man in charge of the investigation.

To figure out who killed one of the most powerful men on Earth, Carlos is supposed to put aside his personal history. But the deeper he delves into the case, the more he realizes that escaping the past is not so easy. There's more to Casales's death than meets the eye, and something much more sinister to the legacy of Atlas than anyone realizes...
Book 2 in a series, but it can be read as a standalone.
Read my review or buy the book at Apple books, Barnes&Noble, Amazon, Google Play.
4. The Light Brigade - Ingenious And Mind-Bending Military Sci-Fi Thriller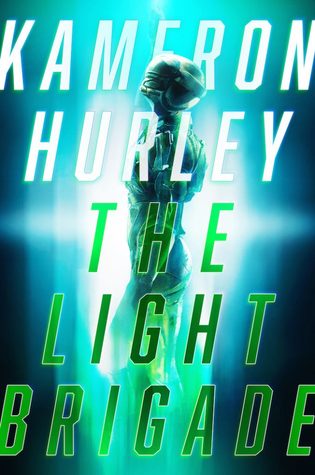 They said the war would turn us into light.

The Light Brigade: it's what soldiers fighting the war against Mars call the ones who come back...different. Grunts in the corporate corps get busted down into light to travel to and from interplanetary battlefronts. Everyone is changed by what the corps must do in order to break them down into light. Those who survive learn to stick to the mission brief--no matter what actually happens during combat.

Dietz, a fresh recruit in the infantry, begins to experience combat drops that don't sync up with the platoon's. And Dietz's bad drops tell a story of the war that's not at all what the corporate brass want the soldiers to think it is.

Is Dietz really experiencing the war differently, or is it combat madness? Trying to untangle memory from mission brief and survive with sanity intact, Dietz is ready to become a hero--or maybe a villain; in war it's hard to tell the difference.
Read my review or buy the book at Amazon, Barnes&Noble, Apple, Google Play, Kobo.
5. Parable Of The Sower - Violent Near-Future Dystopia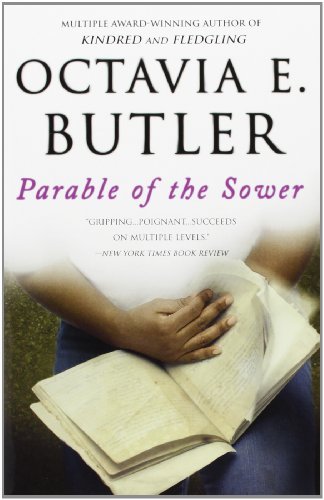 When global climate change and economic crises lead to social chaos in the early 2020s, California becomes full of dangers, from pervasive water shortage to masses of vagabonds who will do anything to live to see another day. Fifteen-year-old Lauren Olamina lives inside a gated community with her preacher father, family, and neighbors, sheltered from the surrounding anarchy. In a society where any vulnerability is a risk, she suffers from hyperempathy, a debilitating sensitivity to others' emotions.

Precocious and clear-eyed, Lauren must make her voice heard in order to protect her loved ones from the imminent disasters her small community stubbornly ignores. But what begins as a fight for survival soon leads to something much more: the birth of a new faith . . . and a startling vision of human destiny.
Book 1 of a series.
Read my review or buy the book at Amazon, Kobo, Apple, Barnes&Noble.
6. Aestus Book 1: The City - Epic Dystopian Adventure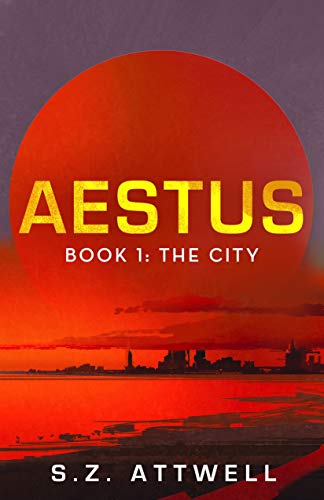 An underground city, built centuries ago to ride out the devastating heat. A society under attack. And a young solar engineer whose skills may be the key to saving her city… if she doesn't get herself killed first.

When Jossey was ten, the creatures of the aboveground took her brother and left her for dead, with horrible scars. Now, years later, she's a successful solar engineer, working to keep her underground city's power running, but she's never really recovered. After she saves dozens of people during a second attack, she is offered a top-secret assignment as a field Engineer with Patrol, but fear prevents her from taking it…until Patrol finds bones near where her brother disappeared.

She signs on and finds herself catapulted into a world that is far more dangerous, and requires far more of her, than she ever imagined. The creatures and the burning heat aboveground are not the only threats facing the City, and what she learns during her assignment could cost her her life: one of the greatest threats to the City may in fact lie within. With thousands of lives at stake, can she act in time?
Book 1 of a series.
Read my review or buy the book at Amazon, Barnes&Noble, Kobo.
7. A Girl Called Ari - A Post-Apocalyptic YA Adventure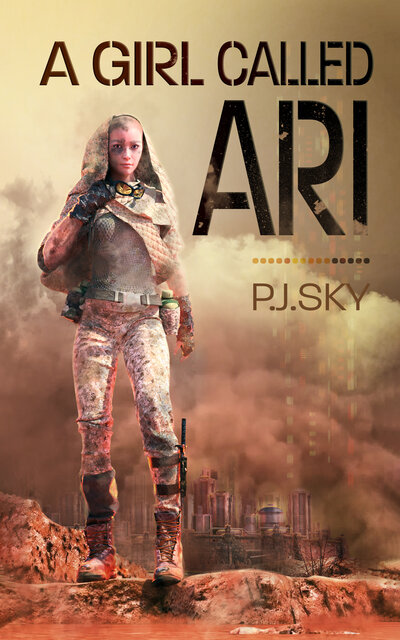 In a distant future… A world divided... A walled city in a devastated wasteland… a struggle for power becomes a struggle to survive… with friends like these, who needs enemies?

How would you survive beyond the comfortable walls of your world?

For Starla, a struggle for power becomes a struggle for survival when she finds herself on the wrong side of the wall. Fleeing her abductors and lost in the wasteland, she faces starvation, warring factions, bloodthirsty creatures, and the endless burning sun.

And then there's Ari… who is she really? And can she really trust this girl from the wasteland to lead her back to the city gates?

One thing's for sure, Starla's once privileged life will never be the same.
Book 1 of a series.
Read my review or buy the book on Amazon.
I've promised you seven books, and there they are, but I've got a bonus for you. I've got a dystopian book as well. I didn't include it in the title because calling my own book awesome would be slightly narcissistic, so I'm adding it below, as an unexpected eighth novel :)
(Bonus #8) Entanglement: A Dystopian Sci-Fi Thriller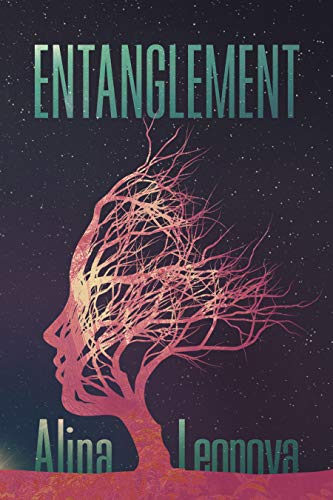 No implant, no life. Cutting it out may have been a huge mistake, and their hunt for the truth can prove deadly.
Cay thinks he may be going insane. Trying to escape the bizarre mess his life has become, he cuts his very identity out of his palm and flees home, leaving everything he knows and loves behind.

Vietra was only trying to stop a murderer. Devastated by a cruel punishment she didn't deserve, she sets out on a dangerous journey to free herself, but a frightening darkness she discovers within threatens to push her over the edge.

When their fates intertwine in the criminal underworld, Cay and Vietra get a chance to unravel the mystery of what's happened to them. They must navigate a ruthless world of lifelike simulations and deadly plants that has been transformed by an inexplicable plague, but they can't imagine where this strange and perilous path will lead them.
Get the book at Amazon, Smashwords, Kobo, Apple, Barnes&Noble, Scribd, Gumroad.
Featured image by darksouls1.